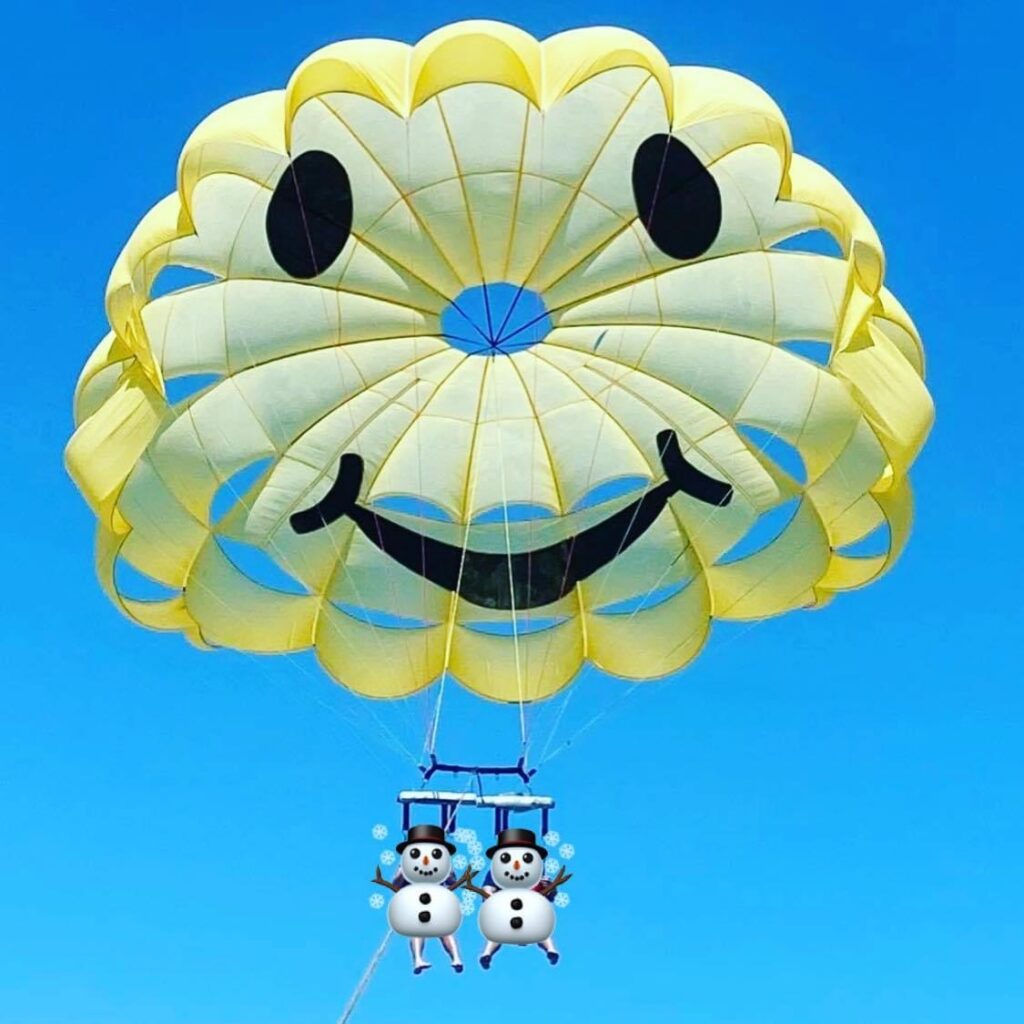 The only South Padre Island company to Parasail in the Gulf of Mexico!
Parasailing is the recreational activity of gliding through the air wearing an open parachute while being towed by a motorboat! And it's fun!
Come aboard one of our 32 1/2-foot Paracraft Parasail Boats. Fly single, double or triple. Boats will accommodate from one to six people. Bring your camera, friends, and family! See the Island while flying hundreds of feet in the air (weather permitting). Save with our best-price daily cash-specials.
Boarding right from the beach into our dinghy shuttle boat and enjoy the thrilling ride to and from the Parasail boat. Experienced United States Coast Guard Licensed Captains with professional trained crew.
Be safe and Parasail in the open ocean waters with no obstacles to worry about.
Remember to purchase a souvenir Parasail t-shirt, cap, or fanny pack at the rental cabana. Boat schedules every 30 minutes.
Be 20 minutes early to complete paperwork. Weather or mechanical issues can cause delays in departure times.
We also parasail bayside when weather (or any other circumstance) prohibits ocean parasailing and provide kayaks and paddle boarding bayside. Call 956-761-5556 to verify boarding Locations.
Our Locations: Pearl South Padre Island Hotel, Isla Grand Beach Resort and Sapphire South Padre Condominiums.
Boarding and parking locations
We either board oceanside or bayside based on weather and other factors. Verify boarding location on the morning of your flight by calling 956-761-5556.
Oceanside boarding is at: the Pearl Hotel 310 Padre Blvd and Isla Grand Beach Resort 500 Padre Blvd

Bayside boarding at Tequila Sunset 200 West Pike Street