Umbrella and Chair Rentals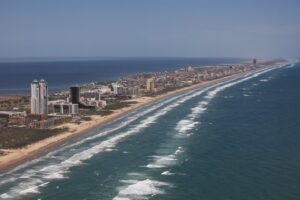 Commercial grade Umbrellas with comfortable Lounge Chairs. No matter where you stay you are welcome to enjoy our beach services.
Sonny's Umbrella and Chair Rentals are available at:
Beach attendants on duty by 10 am and they are just full of information about South Padre Island and waiting to share it with you.
---
Parasailing Boarding and parking locations
We either board oceanside or bayside based on weather and other factors. Verify boarding location on the morning of your flight by calling 956-761-5556.
Oceanside Boarding (Pearl Hotel and Isla Grand Beach Resort)
Bayside Boarding (Tequila Sunet)
Depending on weather and safety conditions, Sonny's parasailing boards on the oceanside at the Pearl Resort Hotel or on the bayside at Tequila Sunset!
---
Bayside boarding at Tequila Sunset 200 West Pike Street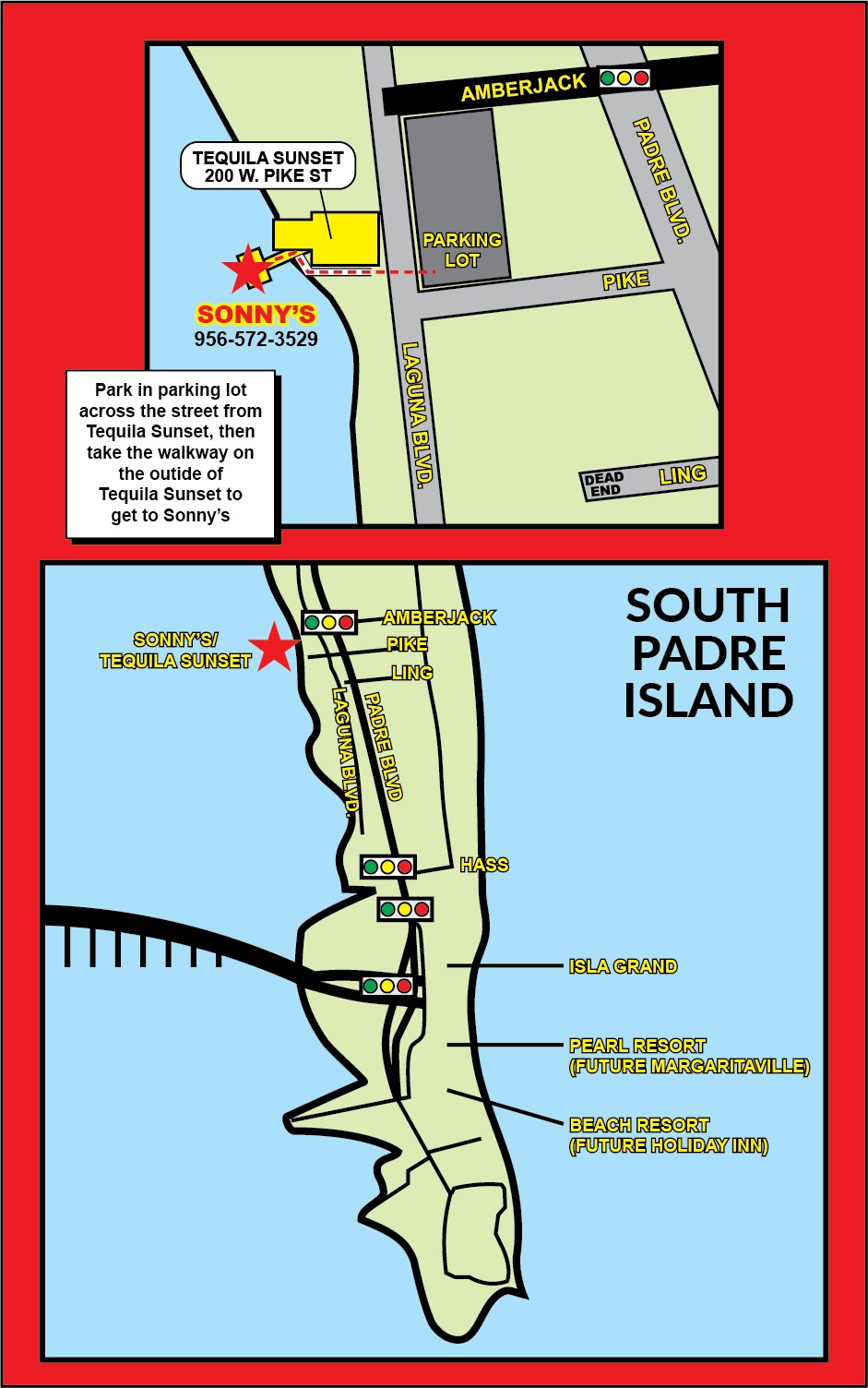 ---
Oceanside boarding is at the Pearl Hotel 310 Padre Blvd and Isla Grand Beach Resort 500 Padre Blvd